PS3G has developed few products for everyday use and these applications are available for free on Google Play Store and iOS App Store.
Smart Caller
International Calling made Easy
Smart Caller would allow the users to save their international calling card details within the application. This would allow the users to simply dial the desired number from the smart caller application. The smart caller would automatically detect whether the destination number is international or local and accordingly route the call through the stored calling card details (in case of international number) or through the mobile calling plan (in case of local call). Smart Caller application is developed to replace your traditional dialer in the android phone and provides all the features and facilities provided by traditional dialer such as maintaining call logs, history and favorites. This application is available free of cost for android users and can be downloaded from the Google Play Store.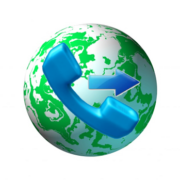 Business Contacts Listing
Business Contacts List application is beneficial for the sales team of small to medium sized businesses who want to manage the information of their professional contacts in a centralized location. The user can share details with other devices using iCloud. The application also provides functionality to integrate contacts from the phone's address book. The sales team can store details, notes and call logs corresponding to each contact. The application would maintain an unlimited call log history when the user dials using the application. This application is available for free download on itunes. We are planning to release an android version for this application soon.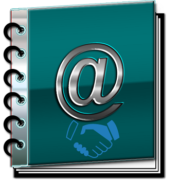 MyDerm
Dermatologist on your Fingertips
MyDerm application is only for NJ residents. Get access to the services of a Board Certified Dermatologist from the comfort of your home. Using this application, you can now send photograph of your problem to the dermatologist, pay online and choose the pharmacy of your choice where the e-prescription can be sent. Just click, choose, pay and go. It's that simple. Download from itunes and android app store today.