We focus on providing niche solutions at a price which makes sense. Our goal is to emerge as an integrated low cost and differentiation market leader without compromising on the quality of the product or the service. We achieve this by implementing Continuous Delivery through DevOps which helps in increasing agility, sustained optimization and add velocity. This further helps in increasing customer satisfaction, cut costs and reduce the amount of time required to introduce innovative products to the marketplace. As an organization we are committed to our customers and to continuous improvement all processes through problem-solving approaches based on empowerment of our employees.
We have all the resources your organization needs—including the tools and accelerators, and an experienced team—to successfully guide your projects from strategy and conceptualization to completion. We leverage our enormous base of experience, wealth of best practice resources, and the latest quality management techniques to provide you with high-value services and deliverables that will improve your business.
We offer full range of IT solutions including but not limited to IT Consulting, Product Development, Product Testing and Managed Professional Services to help maximize the value of your business investment. We have provided strategic solutions and have helped businesses of all kinds enhance operational efficiency and drive levels of performance, while improving customer satisfaction and loyalty.
PS3G was formed with a vision to provide integrated low cost differentiated solutions to its clients by using latest innovative cutting edge tools and solutions. We believe in providing value added services as per the client needs but we do not believe in gold plating of solutions. Our services and solution offering can be used by almost any industry. Our clients are highly diversified and no client accounts for more than 2% of the revenue. Apart from providing IT Solutions and Services, PS3G Inc. also develops mobile products which are available in various app stores.
We are Incorporated (S-Corp) in the State of Delaware. Our principle office is in Wilmington, Delaware and our principle website is www.PS3G.com. Our office address is 913 N Market Street, Ste 200, Wilmington, Delaware 19801.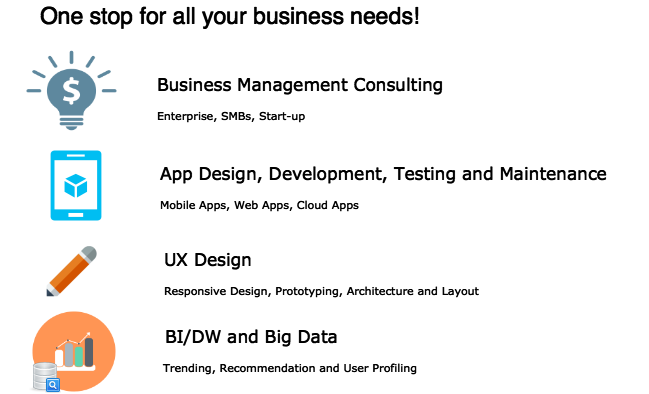 Our Vision and Mission
Where Business & Technology meet!
Our vision is to continually learn, adapt and innovate to provide latest cost effective niche solutions to our customers. We believe in collaboration and partnerships which can strengthen our global footprint and can help us emerge as global IT Management and Solutions leader.
PS3G is focused on providing effective low cost niche solutions to its customers by learning, adapting, innovating and harnessing the latest technological trends and standards. We are customer focused company which also believes in strong employee work-life balance. We believe that we can succeed only with joint effort. We are passionate about our customers and want to use IT to transform their businesses.
I approached PS3G when one of our vendor failed to deliver the product. PS3G designed, developed and delivered the .NET portal within the agreed timeline.
We were really impressed with PS3G team's ability to read our minds. They developed our mobile application and delivered a quality product on time.
PS3G's team amazed me with their ability to quickly learn the Web and Mobile applications which we were working on. They provided us with the necessary support and enhancement required for the applications.
Excellent service, very professional and efficient. Delivered the project as planned. Very friendly to work with. Highly recommended!!!!