Integrated Management of Core Business Processes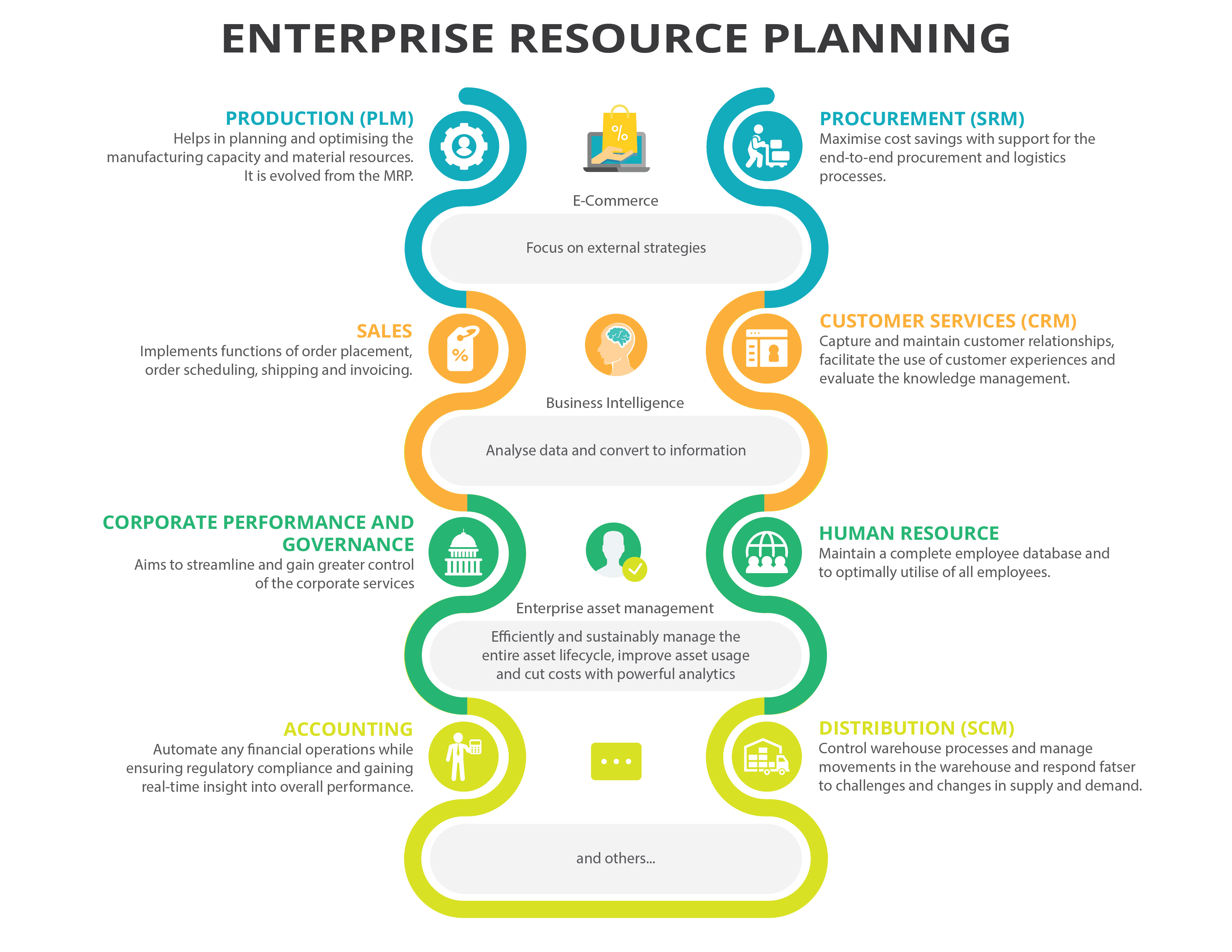 Problems and challenges
• Globally IT landscapes in most organisations requires huge maintenance and have complex multiple ERP Systems evolving at different stages of development which is not cost effective for the organisation.
• Requires frequent investments due to complex and lengthy processes being outdated by the rapid technology advancement.  
• Rapid changes in the technology retards the growth of the Enterprise due to outdated traditional ERP system.
• Enterprises need either to upgrade the existing ERP system or opt for a new fully integrated ERP system.  Fully integrated ERP system can significantly reduce the cost and time.
PS3G Solution
• PS3G ERP on Cloud, On-Premise and hybrid platform provides a reliable, achievable and secured cloud based solution for Enterprise operations.
• PS3G platform offers flexible pricing model that aligns with the business needs of the Enterprise.   It also streamlines the business processes and optimize the operating expenses.  
• The platform combines the business process services, application and infrastructure to provide a single point of accountability.  It also leads to deeper engagement of stake holders due to mobile and analytics capability.
• The platform encompasses the complete range of processes in the Enterprise namely planning, budgeting, procurement, manufacturing, sales and distribution, supply chain, accounting, customer service and human resource management.
Benefits 
• Enhanced efficiency due to automation and streamlining the system lead to better service delivery.  
• Reduction in the production cost by way of planning and optimising the manufacturing capacity and material resources. 
• It maximises cost savings with support for the end-to-end procurement and logistics processes 
• Implements various functions relating to the sales 
• Responds faster to challenges and changes in supply and demand  
• Capture and maintain customer relationships to increase their satisfaction 
• Automate any financial operations while ensuring regulatory compliances and overall performance
• Maintain a complete employee data base and their optimal utilization
• Efficiently manage the enterprise assets and cut cost with powerful analytics
• Quick alert about the growing business requirements and helps to streamline and gain greater control of the corporate services